Curve Costs with Crescent Ice in Chicago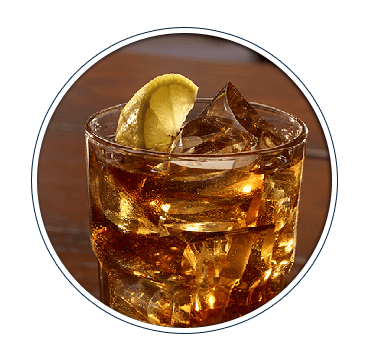 Classic, Crescent Ice for Every Chicago Business 
---
With a classic shape, crescent ice from Hoshizaki is a great choice for just about any business in Chicago. This versatile cube works wonderfully for cocktails, soft drinks, and ice dispensers alike. The size of this cube allows it to melt slowly, ensuring your guests' drinks stay full of flavor.
Crescent ice is the perfect choice for any beverage, including soft drinks, cocktails, and high-end spirits. These ice cubes are hard, clear, and slow-melting, so the flavor of customer's drinks stay intact. These ice makers come in small and large ice production rates to meet any business's ice needs.
Crescent Ice Helps Bars and Restaurants Save Money
---
Crescent ice is specific to the Hoshizaki ice maker brand. Also, known as the KM cube, this ice cubes' shape allows for liquid to gently flow over them during a pour which prevents product from splashing out of the glass and on to the bar counter. This ice also stacks neatly into any shaped glass, which displaces liquid to make drinks appear fuller and more appealing to the eye. Since crescent ice cubes melt slowly and are crystal clear, they elevate the presentation of soft drinks and top-shelf spirits alike.
The half moon shaped ice is a popular choice for industries across the nation for their reliability and range of use. Since these types of ice cubes melt slowly, servers and employees make fewer trips to the ice machine, which increases productivity.
---
Clean, Clear Crescent Ice at Any Size
---
The Hoshizaki crescent ice machine is unique among other ice machines because ice cubes form individually. This system prevents ice cubes from sticking together in the bin, so you get a perfect scoop of ice every time. These ice machines produce anywhere between 250-1900 lbs of ice a day to fit the needs of any bar or restaurant.
This ice stays clear because Hoshizaki's evaporator design freezes only the cleanest water for their cubes. Mineral-laden water, which creates foggy ice cubes, is disposed of, so you always get a crystal-clear cube every time.
Whether you are looking for an ice maker for sale or a commercial ice maker lease, we have the perfect commercial ice machine for you!
Key Specifics:
---
Ice Type
Crescent Ice (KM Cube)
Brand
Hoshizaki
Shape
Crescent (Half-moon shape)
Available Models

KM-515

KM-600

KM-660

KM-901

KM-1100

KM-1301

KM-1340

KM-1601

KM-1900

KMD-410

KMD-460

Width
½"
Depth
1 1/8"
Height
1 ½"
---
Technical Documents
---
Hoshizaki Ice