Automatic Icemakers Customer Referral Program for Chicago Businesses
Get a Free Month with Each Automatic Icemaker Customer Referral
---
Our customers are often relieved (sometimes downright excited!) to find out how much our ice machine leases can lower the overall cost of an ice maker.
We love saving our customers money, so we want to sweeten the deal. You can now earn a FREE month of service by referring a new customer in the Chicago area to Automatic Icemakers. Every referral who signs on as one of our customers is another opportunity to get free service! It's just another way Automatic Icemakers saves you, and a friend, on the cost of an ice maker for your businesses!
Spread the Word on Automatic Icemaker's Customer Referral Program
---
All types businesses in Chicago need an ice machine on premises. Restaurants and hotels are some obvious ones, but public schools, churches, hospitals, health clubs, and convenience stores also need an ice machine to operate.
Share the great benefits of our leases through Automatic Icemakers' Customer Referral program. Our leasing program helps to lower the overall cost of an ice maker by including maintenance, cleaning, and repairs into a single, low monthly charge.
Fill out the form below and share the savings!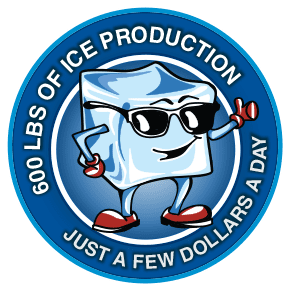 We appreciate you being a customer of Automatic Icemakers and look forward to providing the same great service to your referral.
Program Details and Restrictions:
You must have spoken to the Referral candidate and have their permission to provide their contact information to Automatic Icemakers.

You must submit your referral on the Customer Referral Form.

Automatic Icemakers will notify you within 48 business hours to confirm receipt of your referral.

Only businesses with a completely different owner can be considered a referral.

Only one referral credit will be given regardless of the size of the subscription or number of machines acquired by the referral.

A customer can receive multiple free months service by referring multiple new customers.

After we install the new customer's equipment, Automatic Icemakers will issue a service credit against your next monthly subscription payment.

Automatic Icemakers retains the right to modify, terminate or in any way alter this incentive program including excluding anyone from participation at any time without notification.