Flake Ice for Any Purpose in Chicago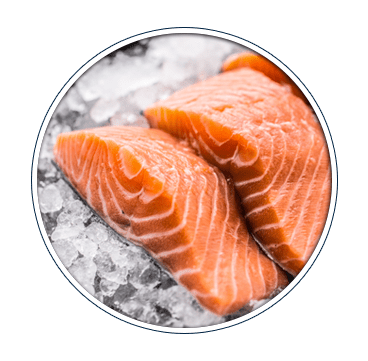 Flake Ice to Perfectly Chill Food and Beverages
---
Drinks and beverages aren't the only reason your business might need ice in Chicago. A Flake ice machine produces moldable flake ice for salad and seafood bars. Create dazzling presentations while also keeping food fresh and safe for your customers.
Flake ice is also great in the Windy City's healthcare industry, especially when used as a cold compress in physical therapy clinics or emergency rooms. The possibilities for flake ice are endless. If you need a flake ice machine for your business, we have you covered with low prices on models and monthly leases.
Businesses Get Creative with a Flake Ice Machine
---
Flake ice has a 70% ice to water ratio which makes it moldable into just about any shape. The ice sticks together, so food, bottles, and cans stay in place.
If you run a seafood restaurant, a flake ice machine can allow you to present shellfish and raw fish selections to customers. Not only is it eye-catching, but you can show the freshness of your food, as well. A flake ice maker is also a great addition when serving oysters. It's far more cost-effective than using rock salt and safer.
Flake ice machines are excellent if you serve a lot of mai tais and margaritas. Much easier than taking the time to crush ice yourself.
---
Flake Ice Machines are Faster and More Reliable than Crushed Ice
---
Key Specifics:
---
| | |
| --- | --- |
| Ice Type | Flake Ice |
| Brand | Hoshizaki/Manitowoc |
| Shape | Flake |
| Available Models | Hoshizaki and Manitowoc flake ice maker models available for special circumstances. |
| Width | Varies in size |
| Depth | Varies in size |
| Height | Varies in size |
---
Technical Documents
---
Manitowoc Ice
Hoshizaki Ice
Flaked Ice Models by Request Only. Contact Our Sales Team for More Details.