---
A Guide to Commercial Ice Machines in Chicago
Choosing the right commercial ice machine for your Chicago business can be difficult. You have to consider the size of the machine, the type of ice you want, and the amount of ice you need in a day. Once you find the perfect ice machine, you still need to care for it. You'll need preventive maintenance, cleaning, and repairs to keep them running smoothly. Our commercial ice machine guide is here to help!
Need help choosing a commercial ice machine?
Call us today!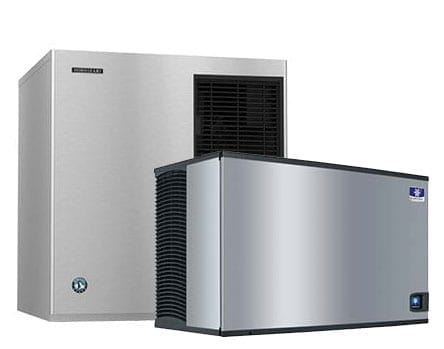 Click a Section Below to Get Started
How Do I Choose the Right Type of Commercial Ice Maker for My Business?
Commercial ice makers come in all types of styles and models to fit the ice needs of any Chicago business. Restaurants, hotels, clinics, and manufacturing plants all use ice in their day-to-day operations. Below are some of the types of ice makers for different business needs:
How Do I Select the Right Type of Ice Cube?
The ice cube's shape is not just for looks. Ice shapes provide different need for businesses and industries. Choosing the right type of ice can keep the flavor of drinks intact of save your business money.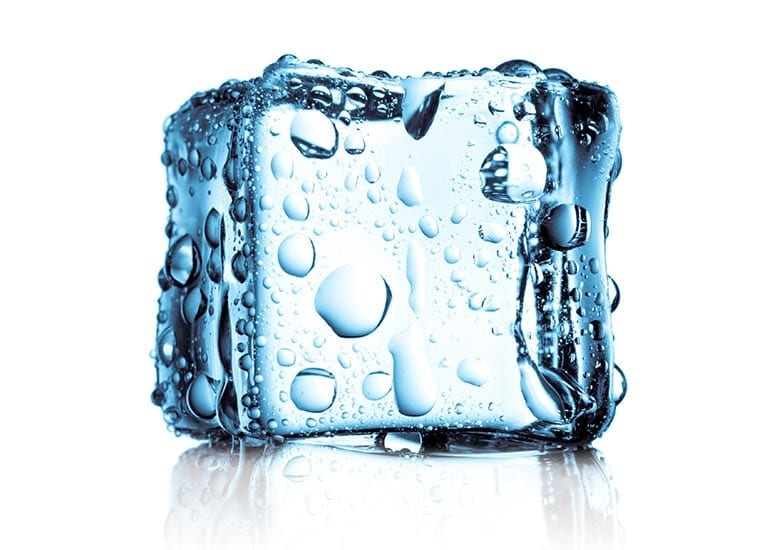 What Size Commercial Ice Machine Do I Need?
Daily Ice Usage
How much ice do you need to run your business in a day? Finding this amount means you have to consider every area you use ice. Not only do you have to consider drinks, but you also need to consider other industry-specific areas. Kitchens use ice for food prep. Hospitals use ice to treat injuries. Ice makers produce small batches of ice throughout the day, so if you get a 600 lb. machine, it will take 24 hours to reach that amount.
What Type of Ice Machine Condenser Do I Need?
Condensers give off heat as your commercial ice machine runs. Each ice machine has a cooling system that works to make sure the inside of the machine doesn't overheat. There are three common types.
What Are Ice Machine Installation Requirements?
After you choose a commercial ice machine, you have to provide it's installation requirements. There are four major installation requirements every commercial ice machine needs: drainage, electricity, water, and space. Our pre-installation checklist what they need to run.
Drainage

Ice machines need a place to deposit water it doesn't use in the ice making process. A floor drain is the most common drainage setup, but other models (like countertop ice machines) may require different setups. No matter the model, ice machines require a space (called an air gap) between its drain and the drain in your business. Make sure to check your local health code for your city's drainage requirements.
Electrical

Ice makers generally run on two voltages, 115v and 220v. Smaller machines that produce less than 800lbs of ice a day are commonly 115v machines. Large ice makers that produce more than 800 lbs of ice a day tend to be 220v machines. Different models also have different amperage needs. It's best to call an electrician to see if your businesses electrical setup can accommodate your ice machine. He may need to install a new outlet.
Water

To make a batch of ice, commercial ice machines need water. When machines receive less water than they need, ice cubes come out small and malformed. Depending on the model, commercial ice machines require between 3-5 gallons a minute. If you don't have a water line that can deliver your machine's water needs, you may need to call a plumber to install one.
Space

Air cooled ice machines need plenty of space to release that heat. Commercial ice makers that don't receive enough space can't release hot air into the environment, Eventually the air re-enters the unit and overheats the system. Ice machines that over lead to lower ice production and expensive repairs. At least 1 ft of space on all sides (including the ceiling) is suggested, but more is even better.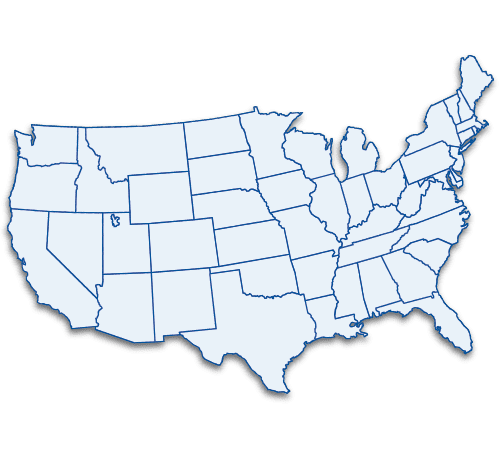 We've serviced ice machines across Chicago. No matter the challenge, we know exactly how to keep your ice machine running smoothly. Our pre-installation checklist shows you what you need to provide to install an ice machine in your business. If you have a challenging environment, give us a call and we'll help you find a solution.
Commercial Ice Maker Water Filters
Ice maker water filters trap sediment and dirt that can harm your ice machine. Some also treat the water to get rid of scale. Water filters are essential to a working ice machine. We install a standard sediment water filter on every commercial ice machine we service. There are three major ice maker filters we recommend:
Standard Sediment Filters
Sediment filters trap dirt and sediment that can harm your ice maker. These filters are perfect for all water conditions, but essential in hard water conditions. Standard sediment water filters need replacing every few months. Over time, dirt and sediment can block water filters and restrict water flow. This results in smaller, malformed ice cubes and potential damages to the ice machine.
Phosphate Filters
Phosphate filters are a great option to add to a standard sediment filter when your area has hard water conditions. These filters treat the water so minerals won't form to create scale, which can cling to the insides of the machine and cause damage. Phosphate filters run out of phosphate every few months and need replacing to continue to treat the water.
Carbon Filters
Carbon filters also trap particles that can damage your ice machine using a process called adsorbtion. These filters can also trap chlorine, which some people can taste or smell in water (and ice). Carbon filters are sometimes used in place of phosphate filters for nugget and flake ice machines that use an auger system. Carbon filters also need replacing every few months or they can clog and cause issues.
Ice Machine Cleaning and Sanitization
Ice machine cleaning helps eliminate mold and slime in your ice maker. A professional ice machine cleaning includes disinfecting and sanitizing, that can kill germs that may linger on your ice machine. A technician will also remove any scale from vital ice machine parts. Mold can lead to damaging health violations, while scale buildup causes damage and leads to expensive repairs.
Regular Cleanings

Commercial ice machine manufacturers recommend two professional cleanings per year. Ice machines in challenging environments, like Chicago bakeries or breweries, should get more than two.

Mold and Slime

Mold and slime feed off yeast and other organic material floating in the air. They grow in dark and moist areas in your ice maker and bin. Health inspectors will write a violation for excessive mold and slime growth if they see it in your ice machine.

Don't Forget About Ice Bin Cleaning

Ice bins need cleaning, too. They are one of the most common places for mold, slime, and scale to form. They are also susceptible to germs form improper ice handling. Cleaning your ice bin will keep your ice safe and sanitary.
Factors That Could Influence Your Ice Production
There are environmental factors that can lower your ice production rate and damage the machine over time. Maintaining a safe environment for your commercial ice machine is paramount. Here are the factors you should look out for:
Air Temperatures

If you have an air-cooled ice machine, you need to make sure the air temperature around the ice machine is optimal. You want the temperature around the ice machine to be as close to 70-degrees as possible. Make sure to install your ice machine in a temperature-controlled room.
Ventilation

Air cooled ice machines also need plenty of ventilation to work effectively. These systems emit hot air into the surrounding environment – but that air needs room to move. Make sure your commercial ice machine has at least one foot of clearance on all sides.
Water Temperatures

Whatever ice machine cooling system you're working with, they all need water. Warm or hot water can also lower the overall production of your ice machine. As hot water enters your ice machine, it takes longer to freeze a batch of ice. Water temperatures should stay around 50 degrees Fahrenheit.
Water Condition

The water entering your commercial ice machine also needs to be clear. Tap water from many areas has small particles that can harm your ice machine. Hard water can also lead to scale, which attaches to the inside of the ice machine and causes expensive damages.
Cleanliness

A dirty ice machine can cause the whole system to slow down and make less ice. Not only that, mold and slime can lead to health infractions that can damage your business. Ice machine manufacturers recommend you receive at least two professional ice machine cleanings per year.
How Much Does an Commercial Ice Machine Cost?
Depending on the size of the commercial ice machine, a model can cost a Chicago business anywhere between $1,500 to over $10,000. You'll also need to provide storage if you choose a modular and stackable ice maker. There are a couple of hidden costs involved with properly caring for an ice machine as well. Here are the most common:
Maintenance
The average preventive maintenance visit costs around $300.
Ice machine manufacturers recommend owners receive at least two maintenance and cleaning visits per year. During a preventive maintenance visit, ice machine technicians will clean the unit and optimize internal components, so it continues to run smoothly. If they see any potential problems, they will alert the user before it leads to an expensive repair.
Water Filters
Most tap water has small amounts of dirt, minerals, and sediment that can enter your ice maker and cause damage. An ice machine water filter protects you from these particles. Filters cost between $15-$100 depending on the brand. They need to be replaced around every six months. If not, water filters will clog and restrict water flow, leading to smaller ice cubes. You may need additional water filtration if you live in a hard water area.
Breakdowns
Depending on the severity of the issue, ice machine repairs can cost anywhere from a few hundred dollars to over a thousand. Here are some examples of some common ice machine repairs and their average costs:
Hot Gas Valve Replacement - $600
Expansion Valve - $600
Compressor Repair - $1500
Evaporator Repair - $2500
---
Our All-Inclusive Commercial Ice Maker Lease is the Way To Go
Automatic Icemakers has been serving Chicago businesses ice needs since 1961. We sell, lease, and service the leading brands of commercial ice makers. Our commercial ice equipment lease program is more than your typical ice machine lease. You get a top of the line ice machine from Hoshizaki or Manitowoc along with maintenance, cleaning, and repairs into one low monthly payment. We also maintain 24-hour customer support in case anything happens. We track your ice machine service or cleaning so you never skip a visit. We'll even supply your backup ice if your machine is down for extended repairs.
Our job is to make sure your ice production stays at the manufacturer's specifications – whether that's today or 10 years from now. With an Automatic Icemaker lease, you don't even have to think about your ice machine, just the benefit of a guaranteed supply of ice.
Our team of Ice Machine Experts is ready to help you size the perfect commercial ice machine for your business. We have experience providing ice machines for virtually every industry.