Get Quality Restaurant Ice Machines in Chicago for Less
Restaurants and bars can't operate without a quality restaurant ice machine for their customers. With Automatic Icemakers, we're your go-to providers whether you're buying, leasing, or simply seeking service on equipment you already own.
Throughout the Windy City, the food service industry keeps Chicagoans going throughout their busy weeks and they need a quality restaurant ice machine to do so. From fast-food chains and diners to cocktail bars and restaurants, businesses need a reliable ice machine that'll provide for their guests.
At Automatic Icemakers, we've partnered with two of the industry's leading brands, Manitowoc and Hoshizaki, to ensure your guests always receive the best. With top-of- the-line ice machines and water dispensers, our service has become the preferred choice across Chicago. We have over 60 years of experience service with:
Food Safety – Ice keeps perishable foods like sauces, seafood, and salad dressings safe from contamination.
Food Prep – Ice is needed to shock vegetables and eggs to halt cooking.
Seafood and Salad Displays – Use ice to keep seafood and produce on display cool and safe.
Cocktails and Beverages – Drinks stay cool with solid, clear ice. Use ice to fill beer troughs and under bar bins as well.
High Ice Production at a Low Price
---
Restaurant Ice Machines at the Right Price
Whatever your preference, we have an ice machine program that works for you!
Ice Machine Leasing in Chicago
When you lease a restaurant ice machine from us, you get more than a top-of-the-line commercial ice maker. We also offer full service, cleaning, and repairs if there is an issue with the ice machine. We also provide free backup ice during your ice machine repair in Chicago and the surrounding areas. We include everything for a low, monthly fee.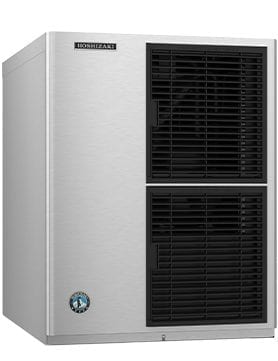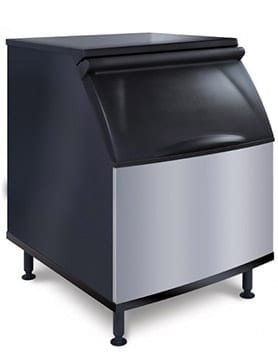 Buy Ice Machines in Chicago
If you'd rather own an ice machine, we have a full line of energy-efficient Manitowoc and Hoshizaki ice machines for purchase. Choose between a range of dispensers and ice storage bins as well. We have machines that produce anywhere between 250-3000 lbs of ice a day.
Service and Ice Machine Repair in Chicago
Our customer service team is available 24/7 and backed by a team of technicians who have years of experience servicing restaurant ice machines in Chicago. We provide preventive maintenance, cleaning, and repairs to keep your ice maker running optimally all year long.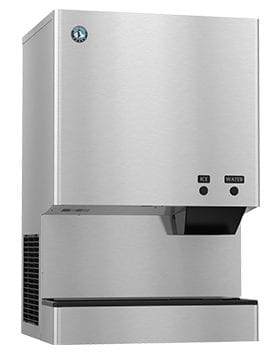 Restaurants Love Automatic Icemakers
Four Corners Tavern Group - Chicago, IL
"Automatic Icemakers has been the ice machine vendor for the Four Corners Tavern Group since our founding in 2001. The unique aspect of Automatic Icemakers is the personalized customer service that they provide. Automatic Icemakers assigned an account manager to all 12 of our locations. This enables us to contact our account manager directly by cell phone or email to fulfill any requests regarding ice machines or ice delivery. Anyone can come through on a Monday at 3pm, Automatic Icemakers is the company that helps us with an emergency in the middle of a weekend when we are slammed. " Tim Ryll, Bar Director