---
A Guide to Water and Ice Dispensers for the Office
A water and ice dispenser in the office helps employees get through a busy work week. Whether it be keeping them hydrated or keeping them refreshed throughout the day. When lunchtime and breaks roll around, it's important to have a nearby, accessible office ice machine for employees to use. We've created a helpful guide to make sure you pick the best ice machine for your Chicago business.
Need help choosing a water and ice dispenser for your office?
Contact us today!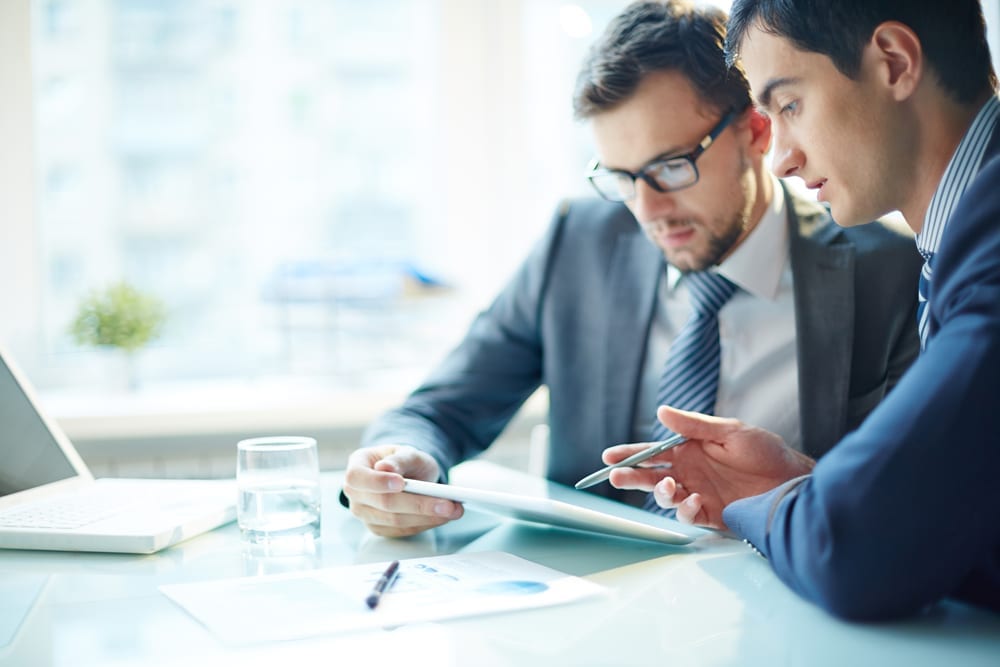 Click a Section Below to Get Started
Types of Water and Ice Dispensers for the Office
There are many different styles of water and ice machines that are great for your office in Chicago. Office ice machines are available in smaller sizes that work great for breakrooms, cafeterias, or waiting rooms. From small office ice makers to larger dispensers, there are many types of ice makers that will work great for your office below!
Modular Ice Machines

Modular ice machines come in a variety of sizes, with some producing up to 1900 lbs. of ice per day. However, these units only produce ice, meaning they'll require a separate ice bin or dispenser to store the ice. With so many options, modular ice machines are perfect for any office space in Chicago.

Countertop Ice Makers

For smaller offices that need to conserve space, countertop ice makers are the perfect solution. All countertop ice makers come with a dispenser too, so it's easy for users to grab ice without risking contaminating the supply. There are even models that come with the ice maker built-in for easier use. Countertop ice maker models can be fitted with a modular ice maker, which can help increase daily ice production if you find your needs not being met.

Commercial Ice Dispensers

In break rooms and waiting rooms, you'll most often see commercial ice dispensers being used. Because of their touchless or push-button access, it's easy for customers and employees to serve themselves. A commercial ice dispenser can produce anywhere between 500-800 lbs. of ice per day. Some models also double as water dispensers, making it the most sanitary way for ice and water to be served.
Types of Ice for the Office
Water and ice dispensers in office breakrooms, cafeterias and even waiting rooms help to keep employees and patients comfortable. With the right type of ice and ice machine, your staff will be ready to take on the day. Having a slow melting ice cube that keeps drinks cold throughout the day puts the focus off refilling water bottles and back on working. Here is a list of the best ice types for the office.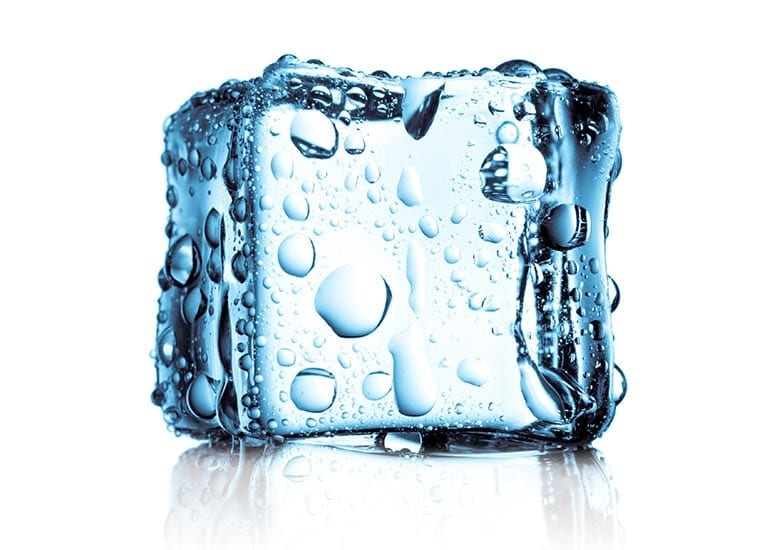 How Much Ice Does My Office Need?
For businesses that want to put a water or ice dispenser in their office breakroom, keep in mind that the amount of ice you need is equal to the size of your staff. Additionally, if you're sizing an ice machine for a waiting room, it should be dependent on how many visitors your office sees in a day. With our Ice Machine Estimator we make it simple for you to estimate how much ice your Chicago business needs. Consider these questions when starting the process of sizing an ice maker.
How Many Employees
Do You Have?
For lunchrooms and breakrooms, the size and output of the ice machine relies on how many employees it must supply. For larger companies with cafeterias on their corporate campuses, they need to determine how many employees use the cafeteria every day. Since employees will most likely be serving themselves in a breakroom, having a water and ice dispenser for your office will make the process safe and sanitary. Larger lunchrooms or cafeterias often need more ice, so modular ice machines with bins work best.
How Many Visitors
Do You See?
Medical clinics and office waiting rooms are mainly to serve guests and patients, so they use much less ice than other industries. A small office ice maker that's out of the way is the best choice for visitors. Having a dispenser on the unit can make it even easier for guests to serve themselves while they wait. Finding the right size machine for waiting rooms relies on how many visitors are seen and how often the staff uses it in a day.
What About Break
Time/Lunch Hours?
During break times and lunches, an office ice machine will be used heavily. Commercial ice machines produce small batches of ice throughout the day, so you need to make sure it can keep up with the daily demand. Over 24 hours, a 500-lb ice machine will be able to produce the complete 500-lb cycle. Base your daily ice needs off your peak hours, so if the ice machine gets used more frequently during lunch, base your needed output off that. If you don't, you will continually run out of ice, causing staff to wait around for a fresh batch to be made.
Ice Machine Condensers
A condenser in an ice machine helps to cool it down while it's working hard during ice production. Whichever style you choose, they all work to cool refrigerant and remove heat from the machine. Look below for more information on each style of condenser.
Installation Requirements for an Office Ice Machine
Regardless of what size water and ice machine you choose, you need to be aware of specific installation requirements.
Drainage

A drain is crucial because as ice melts, the water needs to be drained from the bin. Most ice machines need a floor drain, but with small countertop units, a wall drain works well too. Regardless of which setup, you will need to leave an air gap, otherwise, you're risking water backing up into your machine. It's important to also check your city's drainage requirements before installation.
Electrical

The two voltage types that office ice machines use are 115v and 220v. Small commercial ice machines that produce under 700 lbs of ice a day typically use a 115v outlet. Large ice makers producing over 700 lbs., will need a 220v outlet. To make sure that the water and ice machine in your office is compatible with the wiring you have, call an electrician to check. You may also need to call an electrician if your business doesn't have the 220v outlet needed for larger machines.
Water

Proper water flow is essential for ice machines to produce a full batch of ice. If there isn't adequate water flow to the machine, the cubes that come out will be small and malformed. For most machines, they require 3-5 gallons of water per minute but check your model for exact information. A plumber will need to come and install the right water line to accommodate the ice machine if the water flow is too weak.
Space

With Air cooled ice machines especially, they will need plenty of space to operate in. When air cooled models produce ice and generate heat, the heat is removed through a fan. There has to be space around the ice machine so that the hot air being removed has somewhere to travel. If there isn't enough space, the hot air will begin to recirculate back into the machine. This not only decreases the ice production, but it can also lead to costly repairs down the road.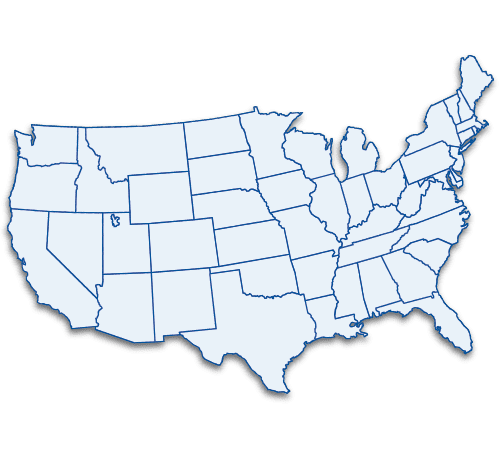 We've serviced ice machines across Chicago. No matter the challenge, we know exactly how to keep your ice machine running smoothly. Our pre-installation checklist shows you what you need to provide to install an ice machine in your business. If you have a challenging environment, give us a call, and we'll help you find a solution.
How Do I Keep My Water and Ice Dispenser for My Office Clean?
Water and ice dispensers in the office need to be cleaned weekly to make sure you're serving clean and safe ice. Twice yearly, the machine should also be professionally cleaned to remove dust, dirt and scale buildup Clean ice machines are safer and more efficient for your staff and customers.
Routine Ice Machine Cleaning

Make sure that you or your staff are routinely cleaning the ice machine to avoid accidental contamination. Clean the exterior surfaces of the ice machine and the ice bin weekly with a diluted bleach solution. Also, make sure to clean the air filters monthly to keep airborne particles out. Ice machines require routine cleaning from staff to reduce accidental contamination.

Preventing Mold and Slime

Ice machines are the perfect place for mold and slime to grow as they prefer damp, dark areas. While not necessarily dangerous, a buildup of mold and slime is gross enough to ruin an ice supply. To reduce mold and slime buildup, make sure your staff is keeping up with regular cleanings.

Cleaning Your Ice Bin

Just like the machine, the ice bin needs to be cleaned frequently as well. The dark, wet bin attracts microorganisms that can be harmful to employees and customers. Cleaning your ice bin is just as crucial as cleaning the ice machine and can lead to problems if forgotten.
The Cost of an Office Ice Machine
Size is usually the largest factor when determining the initial price of an ice machine. Small office ice makers start as low as $1,500. The larger the ice machine the more it will cost, with some as expensive as $10,000. Other than the initial price, you're also responsible for the maintenance of the machine which can come with hidden costs.
Preventive Maintenance
Ice machines require preventive maintenance if you want them to maintain their efficiency and avoid expensive repairs. An experienced technician will optimize your ice machine to run in top condition. They can also identify potential problems that can lead to large repair bills. Ice machine manufacturers suggest 2 preventive maintenance visits a year. They also suggest 2 cleanings per year, which run around $250 per visit.
Water Filters
Particles and sediment in the water can damage your office ice machine. Water filters help to eliminate these particles in your water supply, so ice machines continue to run efficiently. Depending on the rating of the filter, they will require replacing every six months or so. A clogged water filter will restrict water flow, causing your machine to produce smaller, malformed ice cubes. Ice machine water filter prices range between $15-$100 depending on the brand. If your ice machine is in a hard water environment, you may require additional water filtration methods.
Breakdowns
Repairs on office ice machines range in cost, depending on how badly the machine is damaged. On average, a repair can cost you anywhere from a few hundred dollars to thousands of dollars. To give you a better idea, here are a few examples of common repairs and their costs:
Hot Gas Valve Replacement - $600
Expansion Valve - $600
Compressor Repair - $1500
Evaporator Repair - $2500
A broken ice machine means you'll likely have to supply extra ice for staff. A twenty-pound bag of ice will cost around $4.50.
Water and Ice Dispensers for any Office in Chicago
Automatic Icemaker's commercial ice machine leasing program includes either a Hoshizaki or Manitowoc office ice machine, two of the best ice machine brands in the industry.
Throughout the workday, your staff deserves quality ice that will keep them hydrated. Our leasing program includes the machine, twice-yearly preventative maintenance, cleanings and repairs – all at one low monthly cost. We even keep track of maintenance for you, so there's no additional stress when getting an office ice machine. When it's time for your appointment, we will give you a call. Feel free to call us if you ever have an issue outside of scheduled visits. We will even supply you with backup ice if your machine is down for repairs.
Our all-inclusive ice machine program offers 24/7 customer support to assist you at any time of day.